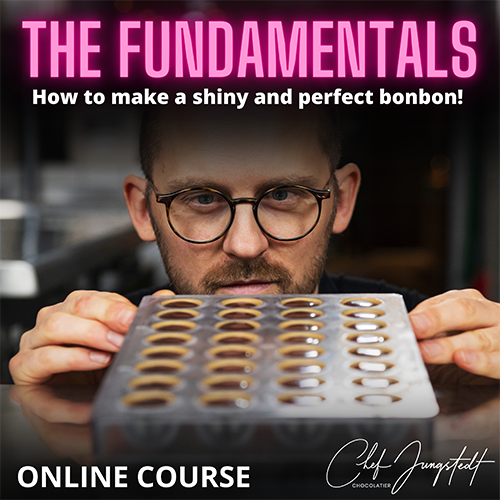 the Fundamentals – how to make a perfect shiny bonbon
---
Welcome to Chef Jungstedts "the Fundamentals"-course in how to make a perfect shiny bonbon, every time – the Chef Jungstedt way.
I do hope you are going to get the information and result you are looking for – good luck!
/ Kalle – Chef Jungstedt
---
Questions
---
Let begin the Fundamentals course
Please click the lesson "Intro – How to make a perfect bobon" to start the course.
The Fundamentals – How to make a perfect bonbon!
---
Chef Jungstedts courses
---