---
This are the most common questions and thoughts that we get regarding how to navigate this homepage and/or how to purchase courses, recipes and products. Please see if you can find your answer below, before you contact us.
Thank you.
If you do not find your answer here – please contact us by the form at the end of this page:
---
Account & Password questions
Online Course Questions
General questions
"Easily the best course on the market! Extremely detailed, informative and very inspiring. If you think about buying it, do it! Absolutely worth every penny. Thanks Chef!"
– Lea – April 28 2023

"Kalle has a friendly manner to his educational concepts and his classes are broken down into sections that make it approachable to do on your own. His ganache calculator has allowed me the freedom to be so creative in the kitchen with new flavor inspirations. On top of that? He's genuine and honest. Him and his team are truly good people. They are prompt in responses and really want to help you be confident and successful. Please order the chocolates- go see the store- and invest in classes…they will always be worth it!!!"
– Erika Jensen – July 3 2023

"Chef Jungstedt is a gifted teacher. I initially signed up for the "Shine and Decor" class, but learned so much that I added the "Fillings" course, again full of useful and practical information, clear and concise videos presented very professionally. I am a home chocolatier and have taken professional hands on classes pre-pandemic, but I got more from these 2 online courses than some of my prior experiences."
– CarolR – June 25 2023

"Chef Kalle's course has been so well designed and is definitely appeals to all levels of chocolatiers.
It's extensive and it's practical!
His knowledge, skills and techniques through his own chocolate experience definitely translates into a step by step course that you will go back to time and time again. Well worth the money."
– Emma Spaninks – May 11 2023

"When it comes to e-learning Chef Jungstedt courses are some of the best, this new course is another proof of this. As always full of content, generous in details and delivered at a pace conducive to learning . Real value and worth the time to anyone wanted to improve their skills"
– Patrice Garrigues  – May 9 2023

---
Account & Password questions
How do I purchase a course and create an account?
Enter Chef Jungstedt's Fundamentals course and purchase it – push here to get there
In the cart you need to fill out your name, address and email when you purchase the course.
After you have purchased the course – please look into your email inbox. You should have received an email with the subtitle "Your Chef Jungstedt account has been created!" – if you can't find the email, please look in the spam box.
In this email you will find a link to your Chef Jungstedt Account – and also the auto generated Password
Please push the link – then you will end up in your "Chef Jungstedt Account"-page.
We recommend that you change your Account password – but please do not use the same password as you use on all your other devices, just for safety reasons 🙂
In your personal account meny you will find Courses – push that link!
Now you are at you "My courses"-page
Click at the course you want to go and you are good to go!!!
Good luck!
How do I create my own Chef Jungsted account?
Either you go to the "My Chef Jungstedt Account" – Register a new account and follow the steps there. Click here to get to the account portal.
Read the topic – "How do I purchase a course and create an account? " – above.
Get to your Chef Jungstedt Account page by clicking here
How do I get a password?
You will get a password by either purchase a course in the online shop, then you will receive a email – with inlogg link and a auto generated password
… or …
go to "Chef Jungstesdt Account"-page and register, then you will get an email sent to you with a auto generated password.
Get to your Chef Jungstedt Account page by clicking here
How do I change my password?
Log in to your account with either the auto generated password or the password you set your self – click at the link "Change password" – fill out the old password first, then the new, two times.
Go to "Chef Jungsted Account"-page and fill in your account email, after that push the link "Lost your password?" – and a new password will be sent to you.
Get to your Chef Jungstedt account page by clicking here
How to get to my Chef Jungstedt account?
You will find a link to your pages in the footer of the page, at the bottom – or you can click here to get to it
---
Online Course questions
Step by step – how to do this course
the Fundamentals- Answer the quiz in lesson 2 to 9
To get a certification that you got approved for this course you need to answer the quiz questions 100%.
No worry, you will get as many chances as you need.
In the lesson pages 2-9 in the Fundamental course, you have the button "View Quiz" – push it to get to Quiz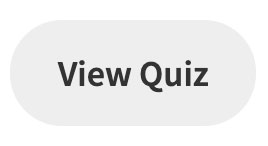 Answer quiz question – in the bottom this buttons will show:

Complete Quiz – Get your answer, how did you do?
Save Quiz – You want to continue later
Reset Quiz – Didn´t get 100%? Don't you worry.
Push the "Reset Quiz" and try until you make it.
How to go to next lesson
1. In lesson 1 and 10 you just need to watch and listen to the Vimeo clip and "approve" that you have done so, by clicking the Complete-lesson button.
This will take you to next lesson in lesson 1 and end your course in lesson 10.

2. When you have completed the quiz, you will get this green bar in the top – click Next lesson and you will be teleported in to the next lesson.


3. If you just wanna brows between the lessons or get back to this page:
Scroll to the bottom of the lesson and you will find the bar that will take you back here or to the previous/next lesson.

Questions during the course?
As a part of purchasing this course you have access to Chef Jungstedt Learning Room on Facebook.
Here you join to ask your questions and to talk and get to know other chocolate students. Click here to get there ->
Who are "the Fundamentals" course for?
If you are a beginner
This will set you off at the right pace and make you avoid a ton of annoying mistakes that you usually do in the beginning.
If you have started making bonbons and facing issues like too thick shells, messy bottom caps and lack of gloss, this is definitely the class for you!
This is a great starting platform for you to build on when we later on will dig deep into decor and painting techniques and fillings in my two upcoming classes.
If you are intermediate level
This class will help you brush up and understand issues you might have with your bonbon making. The methods and ways to work in this class will help you learn how to temper from 1 to 9 kilos of chocolate very reliably and cleanly, in a small space and with no mess at all.
Get more reliable gloss on all your bonbons. Speed up and make your painting a lot more reliable and create a setup that allows you to have 100% control over your tempered cacao butter so you can put the focus on your actual painting and not get distracted by trying to keep your color in perfect condition.
How to temper colored cacao butter mess free and super reliable.
You will also learn how to work so that you keep your chocolate only where it belongs…in the cavities of the chocolate mould.
You will learn how to keep chocolate off the chocolate moulds so your whole work will be alot more clean and tidy through the whole process. You will also learn how to work without even washing and polishing your moulds and still get maximum gloss.
This saves time and effort!!!
If you are at advanced level
You probably already know most of the information I share in the video bundle. But you will for sure get a great insight in how I work efficiently, clean and get reliable results.
You will learn how to create super smooth bottom caps with no acetate sheets and how to save time like crazy by keeping your moulds clean from chocolate so that you then can skip the step of washing and polishing them between rounds.
This means that you will save time, effort and that is money saved. The two upcoming classes of decor and filling will probably be something that suits you a little bit better if this is something you already master.
The format of the course? What format is it and the layout?
The format of this course is as follows –
Videos – English speaking clips
Complementing PDF:s that you will find in each lessons
In each lesson you have a couple of quize questions.
To get the certificate you need to answer the quiz 100% – if you by any chance answer the wrong answer in any of the questions, you can reset the quiz and try again.
Questions? All the questions you have during the courses, you can ask in the Facebook group – Chef Jungstedts Learning Room – this room is a private room for all course students.
How long time will this course take?
the Fundamental – You will get access to 2 hours of filmed material – this is divided into 10 seperate videos, plus additional PDF.s. After that it´s all up to you – in what pace you wanna do the course.
How to get a certification from Chef Jungstedt course?
Walk through the course and learn all the juicy chocolate stuff that you think is the most interesting.
Answer all the questions in the lessons right – if you need to re-answer the question, just push Reset Quiz.
When you have full filled the course with 100% correct answers, you will get certified.
You can find you Certificat under your "My Course" pages – just push View Certificate and it will open up.
Is there any specific time as for how long I need to do the course.
No – as long you have the inlog to Chef Jungstedt, you have access to the course/s you have purchased. You can watch this class as many times as possible.
What tools do I need to complete this course? If I do not have the tools, how do I proceed?
There will be an extensive explanation on what tools you need if you only are going to get started or if you are building a small business. The general equipment you need to just get going from scratch is the following:
A polycarbonate chocolate mould
Scraper
Brush
Microwave oven
Plastic bowls Small and big
Thermometer
Spatula
Chocolate ingredients
Hairdryer/Heat gun
Can I get a refund for the course if I did not think the course suited me?
Yes we offer a full refund if you are not happy.
Is this courses in english?
Yes, Only in english
Is there english subtitles on the course videos?
No
Is this a pre recorded class?
Yes
Is the class live?
No
Want to buy this course for someone else as a gift?
Yes if you buy a gift card in my webshop. The receiver can then use the giftcard to buy the online course.
---
General Questions
Where can I buy things for my praline production?
Depending on where you are stated we would recommend to Google what you need and purchase the tools with the best quality.
---
---
Get in contact regarding your issue/matter
Please fill out the form below
Please fill out the form with as much information you have, regarding the issue/matter you have.
Have in mind that we are a small company but out goal is to answer you with in 48 hours.