Chef Jungstedt Bonbon Courses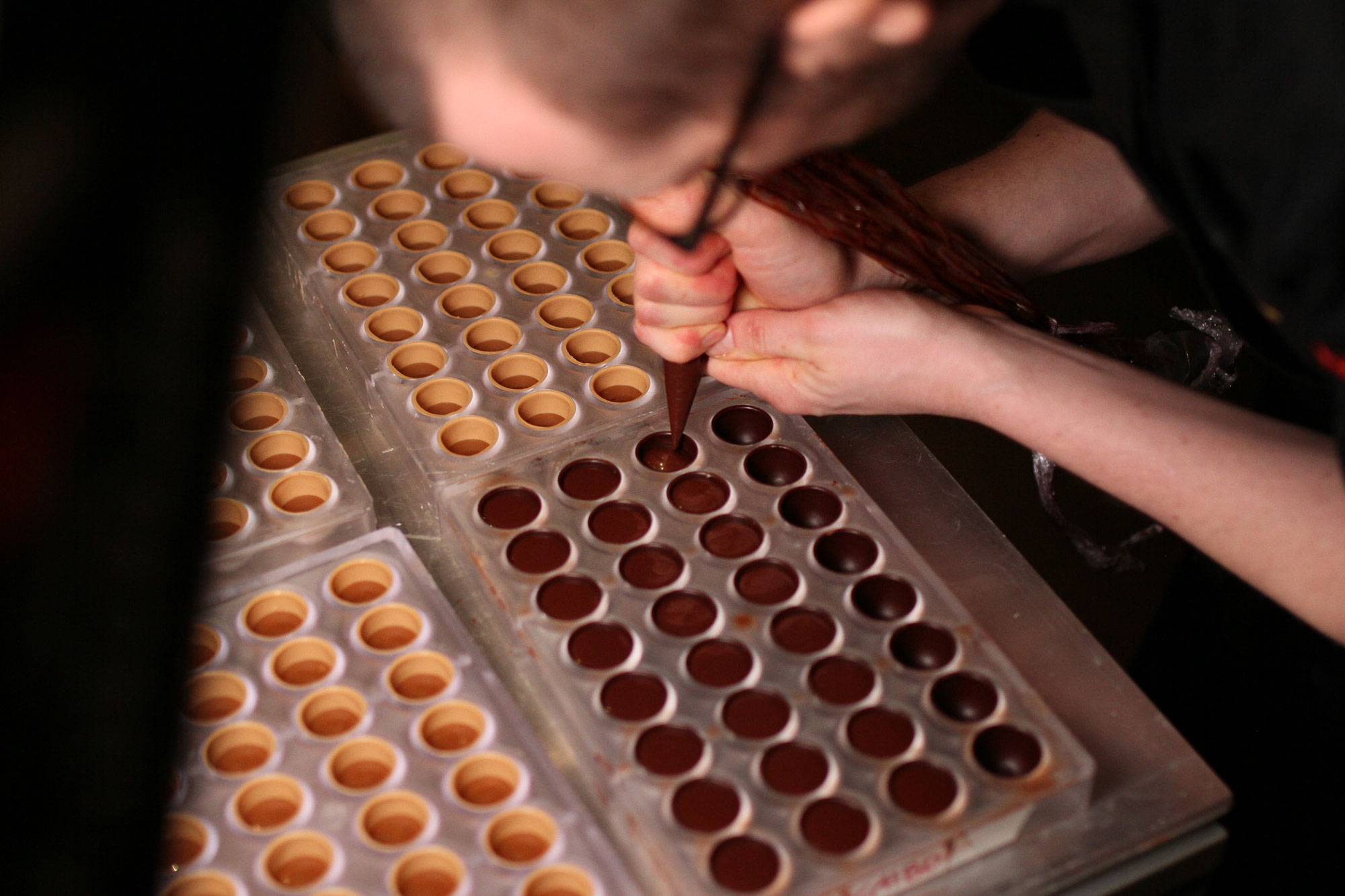 Do you want to understand the art of chocolate and pralines?
"To get a praline with the best quality and the finest premium feel, all the steps in praline production need to be exact." says Kalle (Chef Jungstedt)
This is what you will gain insight into, in Chef Jungstedt's various courses.
Troubleshooting 1-on-1   €149 – 169 $ US
This is a service that will help you increase your bonbon making results.
Very often we stand there alone and can not understand how to solve the problems that arise during or after your production.
Here you get the chance to share your problems and ideas with Chef Jungsted for a whole hour for yourself.
"the Fundamentals" – How to make a perfect bonbon – online  €229 – 269 $ US
In this pre-recorded online course, you are going to learn Chef Jungstedt details on how to make a perfect bonbon.
In 8 pre-recorded lessons you are going to get info about the details that makes the different.
As a plus in this course, you will get a "membership" in Chef Jungstedt private Facebook Learning Room – where you can ask Chef questions direct and to get to know other chocolate students.
Chef Jungsteds Private bonbon course €459 – 489 $ US
This is an inspiring meeting for you who want a private in-depth and learning lesson with Chef Jungstedt himself, either at home or alone in the studio.
What steps need to be done, how should each step be harvested and how much work is it really to make a mirror-shiny bonbon?
Here you get the chance to share your problems and ideas with Chef Jungsted for a whole day.
Professional bonbon course
Chef Jungstedt gives you, who work with bonbon or you who is an avid amateur, a professional praline course.
In this course, we are few participants so that everyone has time to ask, test, and develop to the maximum during the two days we work together.
Bonbon course – Next level
This is an inspiring course for you who want to start or get better at making your own bonbon from scratch with one of Sweden's sharpest bonbon makers.
For a full day together, we go through all the basics required to create a tasty and beautiful praline.
Bonbon course for beginners
For 3 hours you will have a journey on the path of chocolate with Chef Jungstedt in an elegant and inspiring studio inside Restaurant Copine.
Where are the courses held?
The private courses and the Troubleshooting courses are held either via a link, where you choose (within Stockholm) or in the studio at Restaurang Copine, Kommendörsgatan 23, in Stockholm.
Beginners, Next level and the professional course are held in the studio at Restaurant Copine, Kommendörsgatan 23 in Stockholm
Do you have any questions?
Contact Chef Jungstedt here:
Mail: Info@chefjungstedt.com
Tel: +46 76 644 43 22
Intagram: #ChefJungstedt
or knock on the studio door at:
Restaurang Copine,  Kommendörsgatan 23 i Stockholm.
Welcome
/Chef Jungstedt