Welcome to Chef Jungstedts world of teaching!
In my courses I give you methods and steps to quickly become a better chocolatier!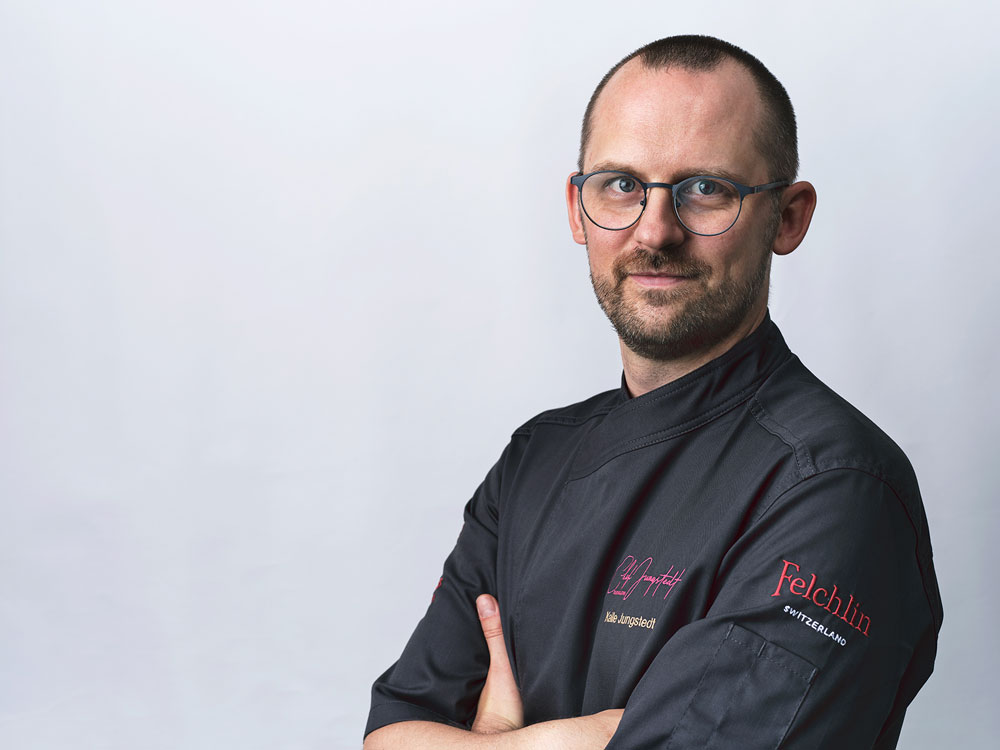 "When I created my online school my aim was to provide the best possible information, methods and techniques that I have acquired over the years. My methods are based on simplicity, cleanliness but most importantly, STABLE AND CONSISTENT results, day in and day out. I have over 2000 satisfied students from over 60 countries and the community is growing every day"
/ Kalle Jungstedt – Chocolatier
---
Chef Jungstedts Trustpilot score: 4,9 out of 5,0
"Easily the best course on the market! Extremely detailed, informative and very inspiring. If you think about buying it, do it! Absolutely worth every penny. Thanks Chef!"
– Lea – April 28 2023

"Kalle has a friendly manner to his educational concepts and his classes are broken down into sections that make it approachable to do on your own. His ganache calculator has allowed me the freedom to be so creative in the kitchen with new flavor inspirations. On top of that? He's genuine and honest. Him and his team are truly good people. They are prompt in responses and really want to help you be confident and successful. Please order the chocolates- go see the store- and invest in classes…they will always be worth it!!!"
– Erika Jensen – July 3 2023

"Chef Jungstedt is a gifted teacher. I initially signed up for the "Shine and Decor" class, but learned so much that I added the "Fillings" course, again full of useful and practical information, clear and concise videos presented very professionally. I am a home chocolatier and have taken professional hands on classes pre-pandemic, but I got more from these 2 online courses than some of my prior experiences."
– CarolR – June 25 2023

"Chef Kalle's course has been so well designed and is definitely appeals to all levels of chocolatiers.
It's extensive and it's practical!
His knowledge, skills and techniques through his own chocolate experience definitely translates into a step by step course that you will go back to time and time again. Well worth the money."
– Emma Spaninks – May 11 2023

"When it comes to e-learning Chef Jungstedt courses are some of the best, this new course is another proof of this. As always full of content, generous in details and delivered at a pace conducive to learning . Real value and worth the time to anyone wanted to improve their skills"
– Patrice Garrigues  – May 9 2023

3 day Masterclass with Chef Jungstedt – 17-19 January
---
Welcome to the class for you who are a serious chocolate maker and who really wants to dial in your methods and recipes!
Kalle Jungstedt will give you all his secrets and methods during an intense 3 day class in Stockholm, Sweden!
---
This class will be held at: 17-19 January
Location: Stockholm Sweden, Sicklastråket 11-13
Time: 9 am – 4:30 pm Each day
Class structure: Demo/Hands on
Chef Jungstedts School of Chocolate
---
"Superbly informative and educational … recipes and courses are always 100% accurate and detailed to a high standard."
– Mark Lanigan ranking on Trustpilot

---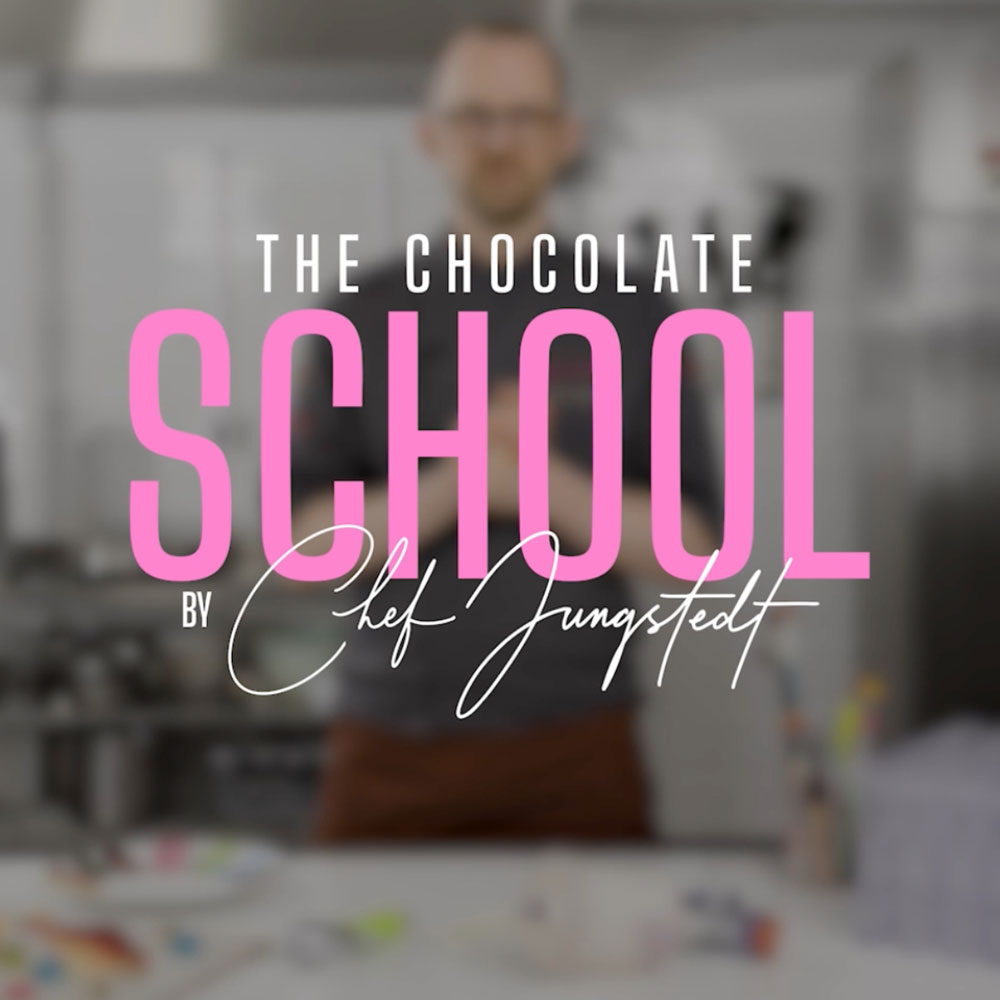 The School of chocolate
Unlock your full potential in your praline kitchen and make the best out of you fillings, your shine and your decor with Chef Jungsteds online courses.
From mastering new skills to advancing your career, our courses provide the tools and knowledge you need to succeed. Don't miss out on this knowledge!
Chef Jungstedts Signature pralin moulds
---
Easy to work with and perfect shape for the eater. Shipped all over the world
Chef Jungstedts bonbon recipes
---
"I purchased a recipe, the process was easy. The recipe is excellent and well detailed".
– Jonathan Philips

---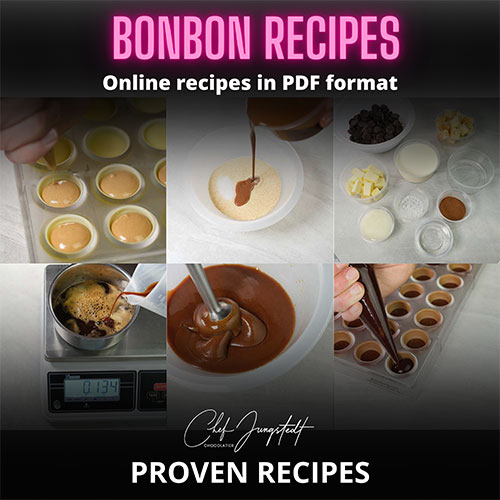 Chef Jungstedts Recipes
With Chef Jungstedt's proven recipes, you'll discover the secrets to creating exceptional bonbons. These recipes are AW-proven, which means you can trust that the fillings won't shrink, develop mold, or have an unusual taste.
These recipes offer a unique insight into Chef Jungstedt's daily work, and it's worth noting that our company, Chef Jungstedt, also relies on these recipes. Don't miss out on this opportunity to gain valuable knowledge!