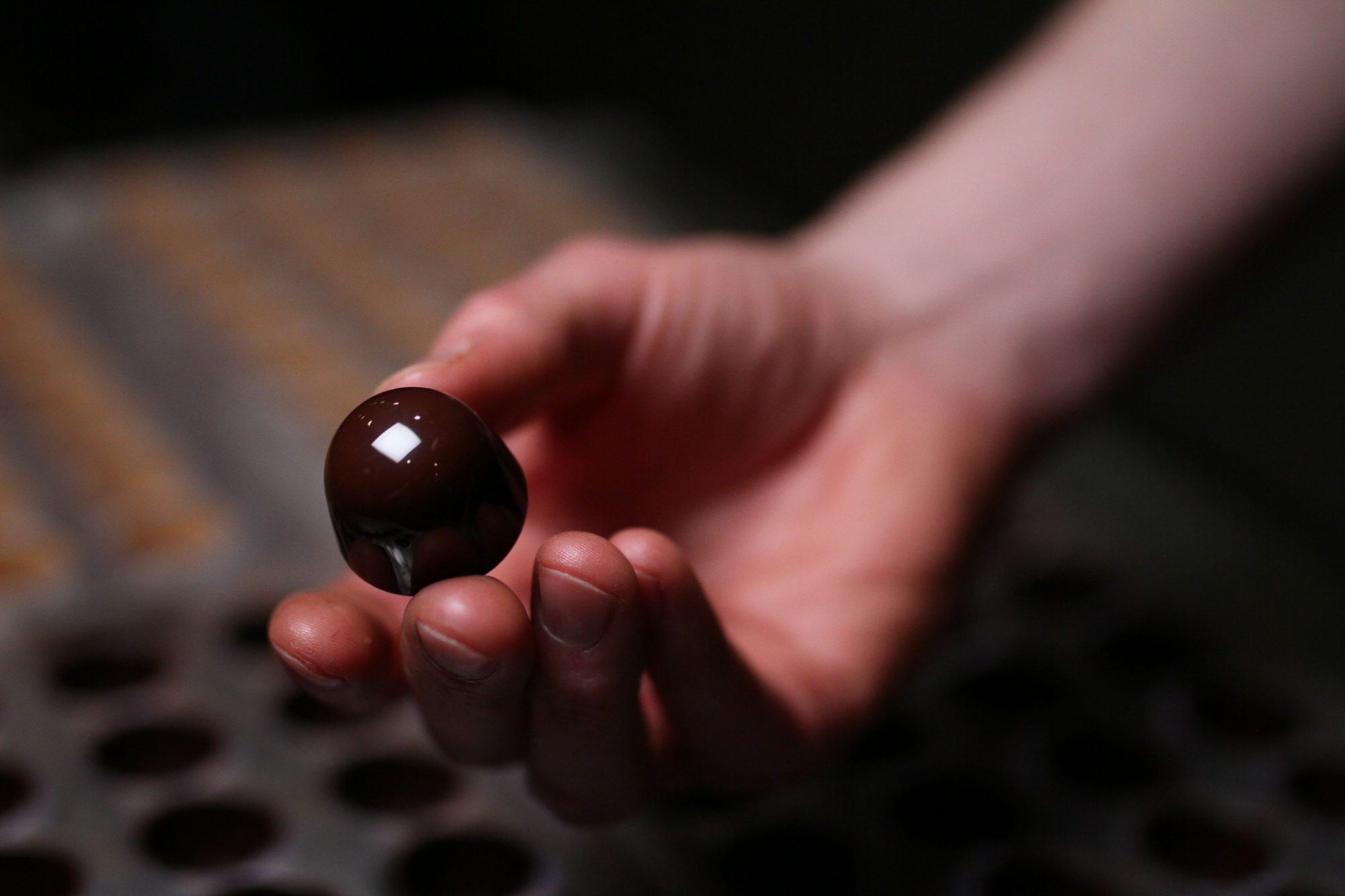 Chief Jungstedt's conscience is a cornerstone
Working with chocolate, which I know is of the highest quality and which I can serve with a clear conscience, is an incredibly important cornerstone for me.
It is extremely important that the cocoa producers are well paid, then it should be above Fairtrade's recommendations, so they do well on the income their cocoa beans generate. Which means that they have the opportunity to produce cocoa of the absolute highest quality, be reasonably paid and have a good standard of living.
That's why I work with Felchlin, whose guidelines are completely in line with what I stand for. Please read them below.
Thank you for the attention.
/ Kalle Jungstedt – Chef Jungstedt
---
Here is Felchlin's summary of how they work and what their goals are:

Felchlin Statement:
FAIR DIRECT CACAO – our Label, the synonym for sustainability and superior quality.
We purchase the cacao beans for our chocolate directly from the source. Our long term contracts guarantee cacao farmers security. Our generous prices allow farmers to use their natural resources so that sustainability is guaranteed for future generations. In return, we receive high quality cacao beans with complex and intensive flavour profiles.
Felchlin contributes to sustainability by adhering to strict guidelines when produring cacao. It promotes and works closely with farmers and partners on location with the aim of acquiring sustainable high quality cacao and work places.
We know the farmers who cultivate the cacao beans we buy.
We remain in close contact with both the cacao farmers and our local partners, including visiting them regularly.
This contact and the regular visits allow us to be familiar with their work and production conditions.
To ensure the high quality of our cacao beans, we always pay prices above those recommended by Fairtrade.
We place a strong emphasis on the fact that cacao cultivation should be produced in harmony with nature as well as being financially beneficial for the farmers and their families.
Our long-term commitment should ensure the livelihood of future generations of cacao farmers.
We respect environmentally sensitive issues such as the optimal use of natural resources (air, water, energy etc.) during our transportation and manufacturing processes and constantly strive for improvement in this areas.
---
If you want to know more about Felchlin and how their business is structured, please visit their website at Felchlin.com