Chef Jungstedt signature moulds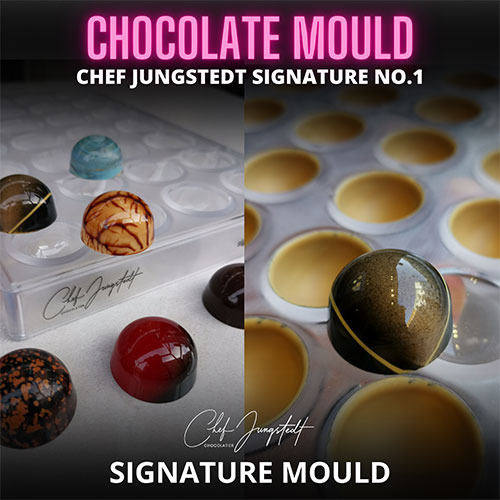 Chef Jungstedts signature bonbon mould
I have got the opportunity to make my own bonbon mould together with Implast chocolate moulds. This moulds are 100% designed by me and as I see it, this is the ultimate bonbon moulds.
Here under you have the possibility to read more about my signature moulds.
Hope you find them as amazing as I do.
/Chef Jungstedt
Questions?
Contact Chef Jungstedt here:
Mail: Info@chefjungstedt.com
Tel: +46 76 644 43 22
Instagram: #ChefJungstedt
Showing the single result
Showing the single result