The new online class from Chef Jungstedt!
Sign up here to be the first to know when the class will be released and get the -20% release code sent to your e-mail!
---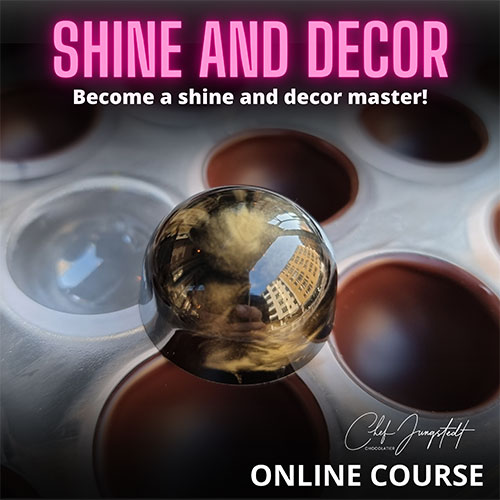 70% feel that they do everything they have been told to in the attempt to achieve perfect gloss! The instructions are usually: Temper you colored cocoa butter and make sure you polish your moulds!
But I know why you are not successful!
80% Feel like they struggle with inspiration and knowledge to create new and interesting designs and expressions on their bonbons.
What if I know exactly why you don't achieve that kind of gloss consistently?!
And what if I share over 30+ decor techniques that will take your creativity to the next level! Never get stuck over a new design. You will instead feel like you have too many options 😀
I share my exact methods and my secret with you to make sure you get 100% mirror gloss every time! How would it feel to KNOW that the bonbons will come out glossy as they have ever been?!
---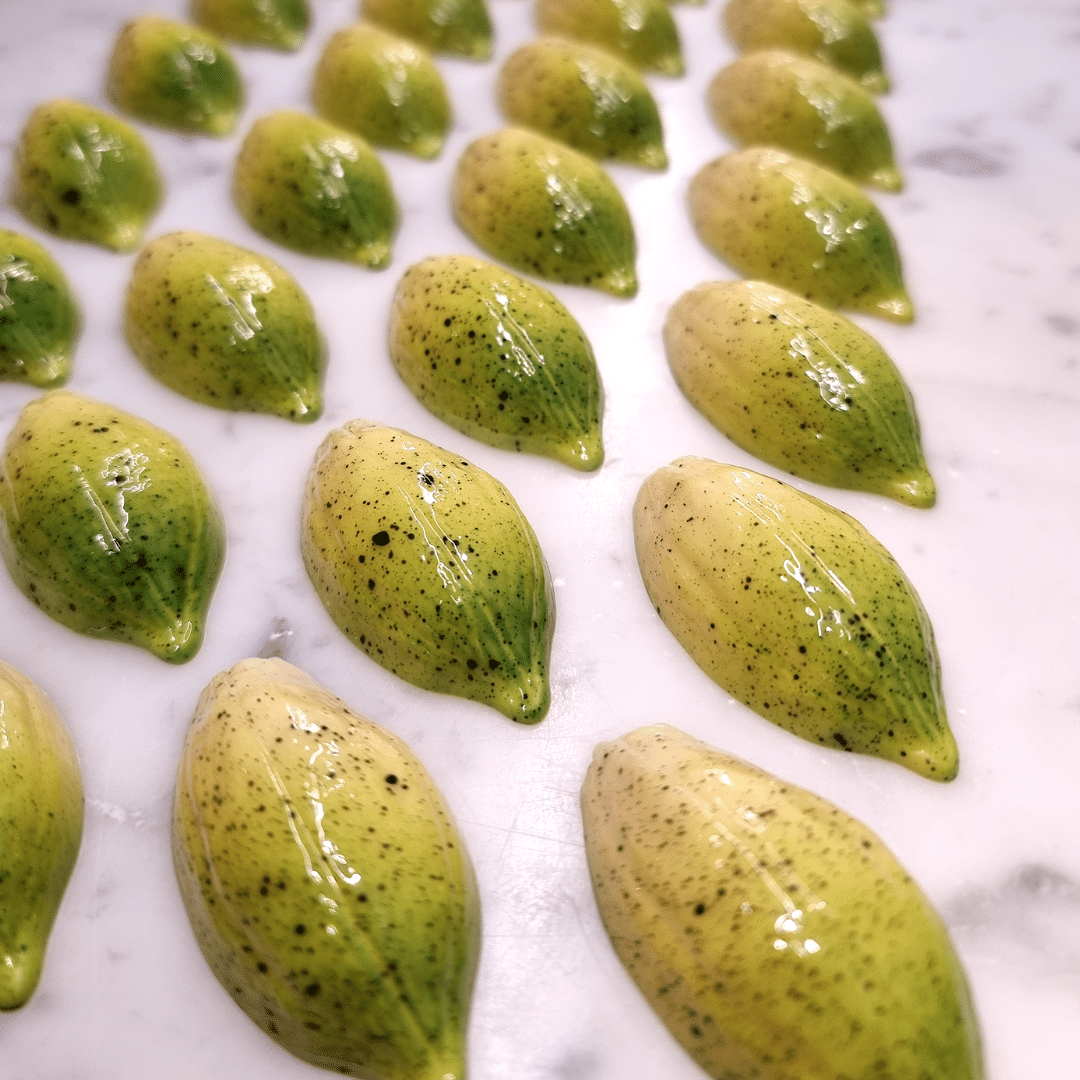 SHINE AND DECOR – Online class
24 Instructional videos (6+ Hours) and 30+ Short decor technique tutorials!
Equipment walkthrough
Choice of moulds
Design and color choices for your moulds!
Brush Walkthrough – What we use in our kitchen.
Understand how to work with an Air brush!
Spray Gun tutorial – Understand everything you need to know about working with a Spray Gun!
Choose the right colors for your job!
Temper color in three different clean and easy ways!
Keep tempered colors in temper for hours!
Work clean with no polishing needed – No mess, MAX gloss!
Our perfect release routine!
Get started, Tips and advice before we start to paint!
Spray multiple moulds fast and efficient.
Decor demos 30+ Videos. Short tutorials on each decor technique
Quiz in every chapter to help you learn and understand
Sign-up to make sure you are not missing out when the class is released!
---